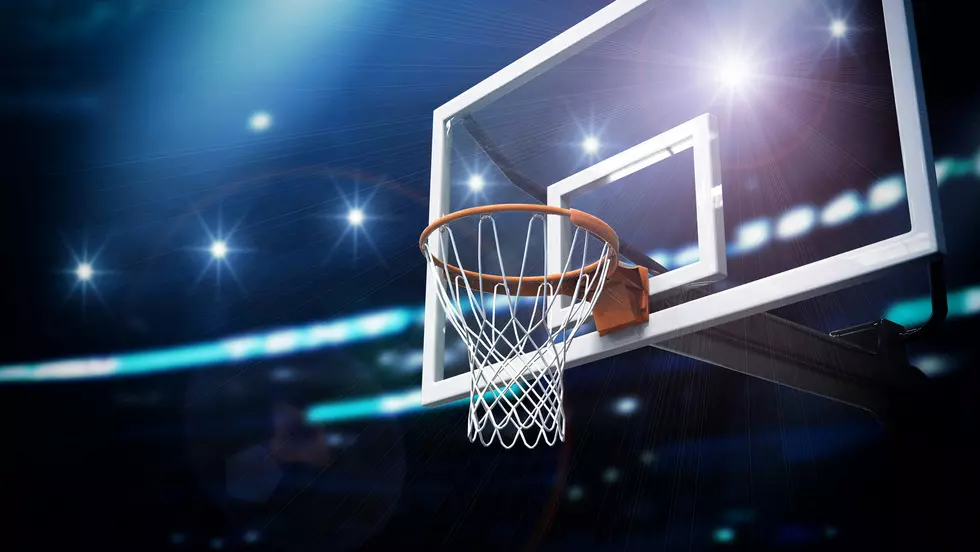 Coaches, Refs and Athletic Directors weigh in on Shot Clock implementation
efks
Montana High School Basketball season is right around the corner with games beginning in mid-December.  One new facet to this year's game will be the 35 second shot clock. According to the Montana High School Association in a survey of participating schools, the majority voted in favor of adding the clock. I visited with coaches, officials and school athletic directors to get their opinion on the topic and here is what I learned:
High school referee Erin Cusack said "I have mixed feelings about the shot clock, it's going to completely change the game of basketball here in Montana for what people are used to, I guess you could say I'm a little old school. But in the end it will prepare the athletes from Montana who do go to the next level for the play there."
Veteran Football and Basketball official John Strandell said "I think it is a good idea, will speed up the game and prevent teams from stalling." This is a statement that takes me back to a game at the State Class A tournament recently where a team that uses the stall tactic actually held the ball for 1:57 seconds.  The player literally stood with the ball in his hands for 1 minute and 57 seconds before the defense engaged him to start the 5 second count.  Incidentally, the team that used the stall tactic won the game.
Another veteran Football and Basketball ref, administrator and Coach Pat Armstrong said this "Too be honest, it's about time. I was always in favor of a shot clock and always wondered when Montana would incorporate it. My own personal biases though. I've watched college basketball all my life and wondered how our Montana athletes adjusted to the fast pace, high energy, constant motion of what the shot clock incorporates into the life of the game. Not to mention when they start their careers as college basketball athletes. No more stall offenses. Makes for a more up-tempo style of play which in turn, coaches, teams, and athletes will need to strategize and adjust accordingly. Which means, I'll have to get in better shape. Haha. I am actually excited for the shot clock and what it'll bring to the game.
Willie Widhalm, former coach and current Athletic Director for Power said "I think using the shot clock this year will be interesting. I think coaches and players will adjust to it without a lot of problems. It will be interesting how coaches use the clock at the end of games to possibly get 2 for 1 shots to potentially win or tie a game. I think it will be a bigger adjustment for officials to keep track of when resets or expired clocks happen. I'm not a fan of sub-varsity use especially with only 2 officials. I think this is where we will have the most issues. Finally, finding 1 or 2 people to operate it could be challenging especially in small schools." He added "Another issue is potentially, schools having them and the next night you play somewhere where they don't have them yet so you don't use one that night."
Longtime Football and Basketball coach Brandon Gonderio had this response "I think it's going to be a great thing overall because it is going to make our games at the highest level better. A 10 point lead in the fourth quarter will no longer equate to a stalling situation that while strategically wise, is frustrating for most fans and players that I've spoken with. With the shot clock, good teams must continue to execute and play possessions giving the defense an opportunity to make stops and comeback late in the game.  Players, coaches, and officials will all experience some growing pains throughout the season and it may lead to some turnovers and ugly moments, but come March at the state tournaments we will see great basketball between two great teams for 32 minutes."
Simms AD Luke McKinley was one of the few that talked about the challenges.  He is not necessarily against it but understands the downside.  He mentioned the cost of around $10,000 to implement, the training it will require for officials, schools and players to adjust and the transition that middle school players will have to make when moving on to high school basketball.  Luke is being pro-active by scheduling a scrimmage in November that will include MHSA officials as well as school staff to learn how to manage the new shot clock. Luke thinks it will be mid-season before most teams adjust to the new rule.
Randall Reeve, another veteran coach from Dutton/ Brady also shared some concern, "I believe in larger schools the shot clock will work great. They have better athletes top to bottom plus enough personnel to train and run the clocks.  In small schools especially small class C schools, I think the shot clock is going to hurt the play for couple reasons.  One, to find someone to run the shot clock is going to be hard. In our school it's hard to find people to do books and score clock, so having someone to run shot clock is going to be hard. It will take away the flow of the game because of improper starts and stops of the shot clock. Second small schools don't have top tier athletes from top to bottom. So coaches rely on game planning to compete with larger schools, the shot clock takes that away. Weaker teams are going to look weaker because basketball IQ isn't there but panic will be when they look at shot clock and see 10 seconds so, again, I believe it will hurt the play in small schools.
Kody Lambert is a veteran Football and Basketball official who sent me this response, "I love that we are implementing the shot clock into high school basketball. I think it is going to change the game, for the better. Obviously, there are going to be learning curves from all aspects of the game. For officials, it is one more part of the game that we need to pay attention to. The coaches, some of them are going to need to implement new offenses that are at a quicker pace. The days of holding the ball to run out the clock are over. Because of this, I see the whole game become faster. A lot of up and down the court. More possessions should mean higher scores. I don't see teams going to the extreme of Paul Westhead at Loyola Marymount, but the game could see some similarities. As an official, our main concern is going to be our partners that run the shot clock behind the bench. It needs to be someone that will pay attention to the entire game and who understands the rules on when to start, stop and reset the shot clock. This person will be pivotal to the flow of the game and the success of the entire crew. Nobody wants to attend a game to watch the officials fix the shot clock every possession. It won't be perfect at first, and I foresee some complications with the new system, but we will get it right. We just want all the fans, coaches, and players to be patient with the process and not yell at us too much."
One thing I know for sure is that this transition will not be without challenge.  As fans we need to be patient with the officials, the time keepers and the teams as they adjust and learn to play the game we all love under this new rule. The MHSA did allow a little lead way for schools that can't install a shot clock this season.  They will need to notify the opposing team, the MHSA and will not be allowed to host any tournaments.  They will need to have the clock in place for the 2023-24 season. Thank you to all of the individuals that responded to my request.
More From Big Stack 103.9