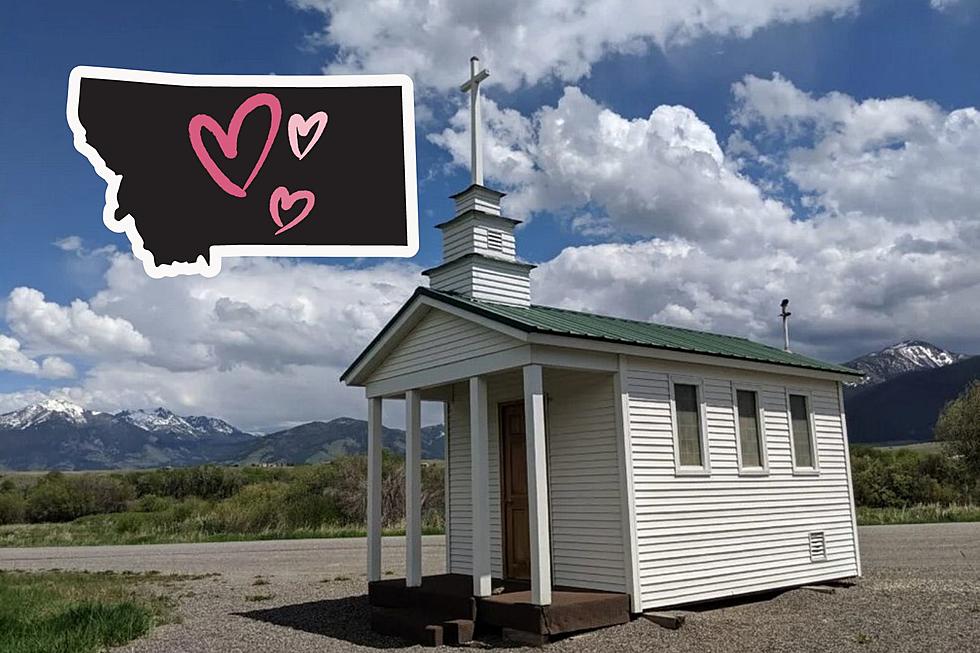 Have You Seen This Cute Little Chapel In Montana?
Canva
Where is the smallest chapel in Montana?
Located on US Highway 89 just north of Yellowstone National Park, there is a blink and you might miss it chapel in Montana.
It also might be one of the smallest places of worship in America.
Built in 1968 the Paradise Valley Chapel has been welcoming traveling tourists and Montana residents to stop for a moment and reflect or meditate.
In fact there is a sign out front saying it's a "Meditation Point" for weary travelers traveling through the Big Sky.
It was originally built and located in Livingston MT, but was recently moved north a few miles. It can now be found in the parking lot of a gas station in Emigrant, MT.
Paradise Valley Chapel
The chapel is an outreach effort of the Bozeman Christian Reformed Church.
When we said it is small, we weren't kidding. Inside you'll find only 8 chairs in a 10x14 foot room.
At the front you'll find a bible and a window that just adds to the charm of this roadside chapel.
The window frames the Paradise Valley and it's hard to think of better place to stop for a moment and meditate.
It's also been a popular location for weddings and seeing the spectacular view of the Paradise Valley in the background it's not hard to see why people would have a small wedding here.
It's small size hasn't affected it's popularity either, as the guest book inside shows just how many people have stopped by and spent a moment or two inside.
We suggest you do the same the next time you travel to Yellowstone National Park.
You Need To See This Cute Little Chapel In Montana
See inside this cute little chapel located in Emigrant, MT just north of Yellowstone National Park.
LOOK: Visiting Yellowstone National Park? Here's The Top Recommended Hotels & Cabins In Yellowstone National Park
Top Recommended Hotels and Cabins In Yellowstone Park
KEEP READING: Woman Visiting Yellowstone Has No Idea How Close She Was To Death
Well, this is anxiety-inducing... here is what NOT to do when you visit Yellowstone National Park.