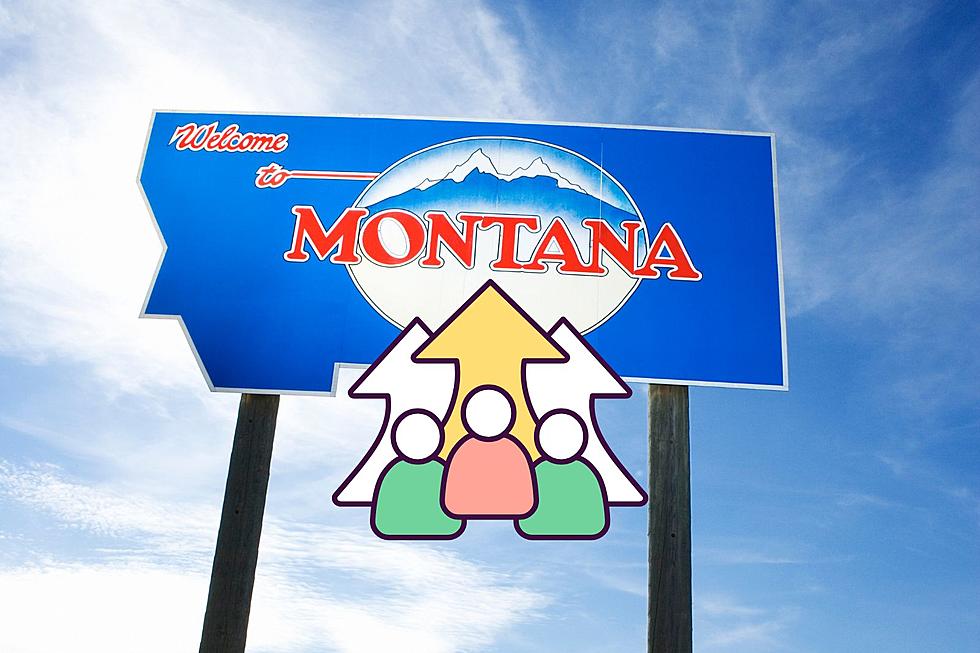 Surprise City (Not Bozeman) Is The Fastest Growing In Montana
Canva
Population growth in Montana
It is no secret anymore that Montana has been experiencing a rapid population growth in the past few years.
From the pandemic allowing more people to work remotely, to the popularity of the television show Yellowstone, Montana has been one of the fastest growing states in America the past few years running.
One city that has been front and center as the face of this population growth is Bozeman. For better or worse Bozeman has had their image go from cowpoke to chic in the last decade or so.
As it turns out though Bozeman is NOT the fastest growing city in Montana.
Sure, they have seen quite a bit of growth, having added 2,806 people from 2020 to 2022.
However, that makes them only the fourth fastest growing city in Montana.
What city is the fastest growing city in Montana?
According to the U.S. Census Bureau and their "Annual Cities and Town Population Totals" report, Montana's fastest growing city is *drum-roll*
Kalispell is Montana's fastest growing city
Yep during the same time period Kalispell saw it's population grow by 3,380.
If you are wondering how fast other cities are growing, here's top 5 population growth cities from 2020 to 2022.
Kalispell 3,380
Missoula 2,824
Billings 2,818
Bozeman 2,806
Helena 1,795
While Bozeman may be unjustly taking the brunt of criticism for Montana's current population explosion, the cost of living there has gone up quite a bit in recent years.
In fact, both Kalispell and Bozeman find themselves on the list of the 10 most expensive cities in Montana as you'll see in the gallery below. 👇
The Top 10 Most Expensive Montana Towns To Live In For 2023
These 10 towns are where you can expect to pay the most to live in for 2023. Credit to
HomeSnacks
for all the statistics.
KEEP READING: Now See The 15 Cheapest Places To Live In Montana
If you want to live in Montana but not pay a fortune, here are the 15 cheapest places to live according to the website
Upgraded Home
LOOK: Here Are The 20 Greatest Cities To Retire In Montana
Looking to retire in the Big Sky State? Then look no further than these 20 cities as the greatest ones to retire to. Rankings come from
Niche
.
More From Big Stack 103.9