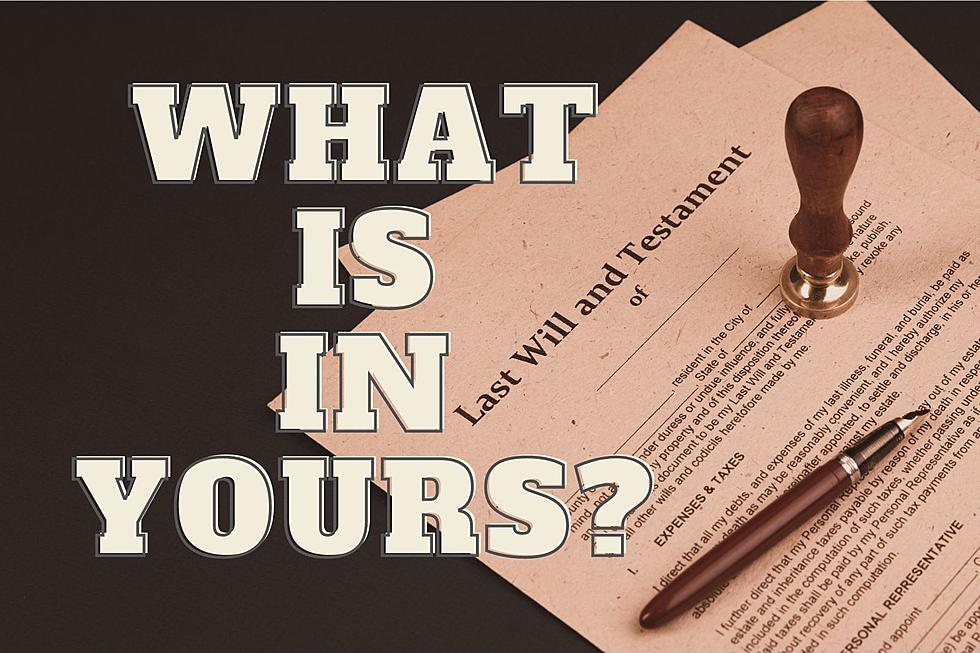 You Can't Take It with You – 10 Weird Items Left in Wills
Canva/JD Graphix
Some tasks in life are just not fun.  Going to the dentist tops my list of things that I just hate doing.  I hate having to clean the toilet.  Or picking up dog doo.
And I hate the fact that my parents won't be around forever.
Don't Put This One Off, It's an Important One in Life to Get Handled
Discussions on death or end of life dealing are amazingly hard to get dealt with.  I don't know anyone that is looking forward to the dirt nap that we all eventually have to take.  However, one of the most crucial parts of that process is the last will and testament about how your affairs and personal belongings are dispersed.  Having this discussion early with loved ones will make things much easier when that final passing comes.
What Are You Leaving Behind To Your Loved Ones?
If you are sitting down with loved ones to discuss this topic, there will be things that perhaps you would like to have, or the loved one would prefer you to have over someone else.  Make sure those intentions are spelled out.  But what happens when someone leaves behind an "odd" gift?  What are some of the weirdest or odd things left behind in wills?  Thanks to Estate Search, we now have those answers.  Check out the top ten list below.
10 Crazy Items Left Behind in Last Will & Testaments - Ever Received Something Like These?
In a recent survey from Estate Search, people submitted the weirdest items that were handed down to them.
Been Left Something You Will Never Have a Need For? Can You Donate It? Here Are 30 Items That Aren't Allowed at Goodwill
You can donate just about anything to Goodwill. Here are 30 you can't.