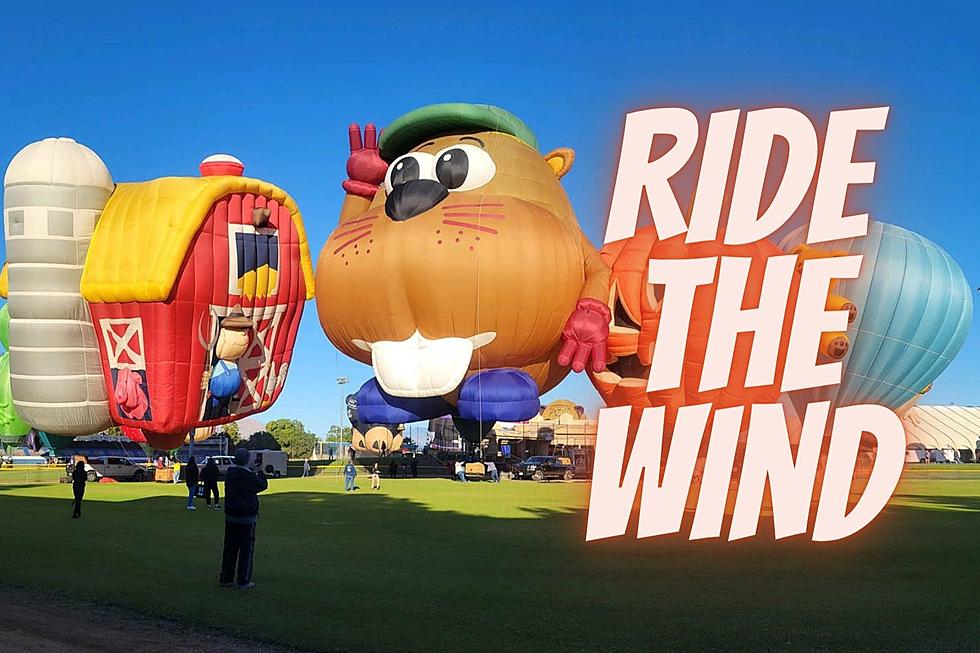 Take To the Sky in Montana – How to Hitch a Ride in A Balloon
Endeavor Ballooning/montanaballooning.com/JD Graphix
Getting out and enjoying the day in Montana can take a few different forms on any given day.  You may just be heading across Great Falls to go to work or run errands.  You may be on the road hauling hay, transporting goods of some sort, or even on vacation in your RV or travel trailer.  There are all sorts of great ways to see our amazing state.  Even from the air.  But not in the conventional way you may be thinking.
Taking Off into the Blue Sky of the Big Sky of Montana
I have traveled across the state in cars, busses, 18-wheelers, tractors, crop dusters, helicopters and even a motorcycle trip across our major parks.  But I have never been across any of our large expanses in a balloon.  A true hot air balloon.  Having a major aversion to heights, it isn't something that has crossed my mind until seeing some of these wonderful craft make their way across the sky.
Getting In the Air - Where to Head in Montana to Take This Unique Trip
Want to head up, up, up?  In Bozeman, Montana you can head into the wild blue yonder and enjoy an incredible hot air balloon ride with Endeavor Ballooning.  Flights are available 7 days a week, and always leave at sunrise in the Bozeman and Big Sky areas.  They even offer a champagne landing celebration once your ride is over.  Each of the flights last about an hour with your pilot.  Each session lasts about 3 hours total.
Check Out These Amazing Photos from The Annual International Balloon Rendezvous in Big Sky Country
Have you ever wondered what it's like to see the Magic City from a hot air balloon? Here are some photos of the city as well as the balloons on display at the 2022 Big Sky International Balloon Rendezvous!