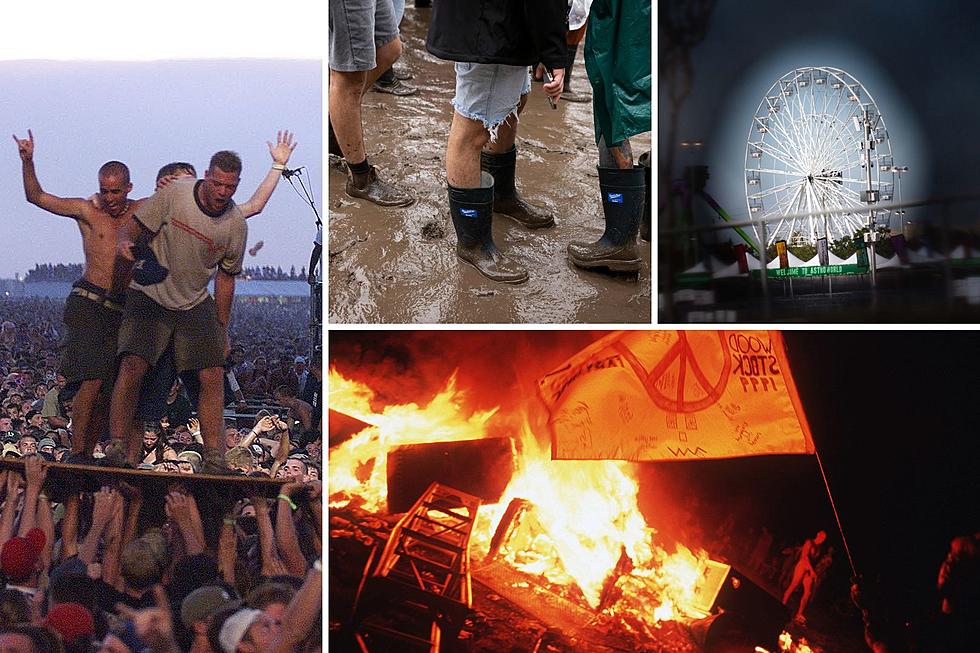 15 Most Disastrous Music Festivals in History
Frank Micelotta Archive / Matt Jelonek / Alex Bierens de Haan / Andrew Lichtenstein, Getty Images
Here is a list of the most disastrous music festivals that ever happened.
Because a music festival is supposed to be a joyous occasion for attendees, but things don't always go as planned. And festival-goers overs the years have unfortunately had many chances to find that out.
Whether the festivities ultimately get canceled, rained out or worse — such as taking a turn for the tragic — there are numerous examples of musical festivals that toppled over into disaster. You can probably think of a few notable examples off the top of your head.
But you may not yet know about all of these festivals, so we've included a bill of 15 ill-fated festivals throughout history, going back to the late '60s and up through today.
READ MORE: 2023 Rock + Metal Festival Guide
And it's not just rock and metal festivals that can prove difficult or even deadly. Hip-hop, pop and electronic festivals have also been affected. As we've all learned, dismal weather, event mismanagement and unfortunate tragedy can impact any kind of music festival.
Read below about 15 of the most disastrous music festivals of all time. And remember to stay safe out there. 
15 Most Disastrous Music Festivals in History
Here are some of the most disastrous music festivals in history, many of which proved unacceptably arduous for attendees, but a handful of others that unfortunately turned tragic. You might remember many of these instances — others you may not know about yet. Keep reading to find out.
15 Maligned Rock Albums of the 2000s That Deserve a Second Chance