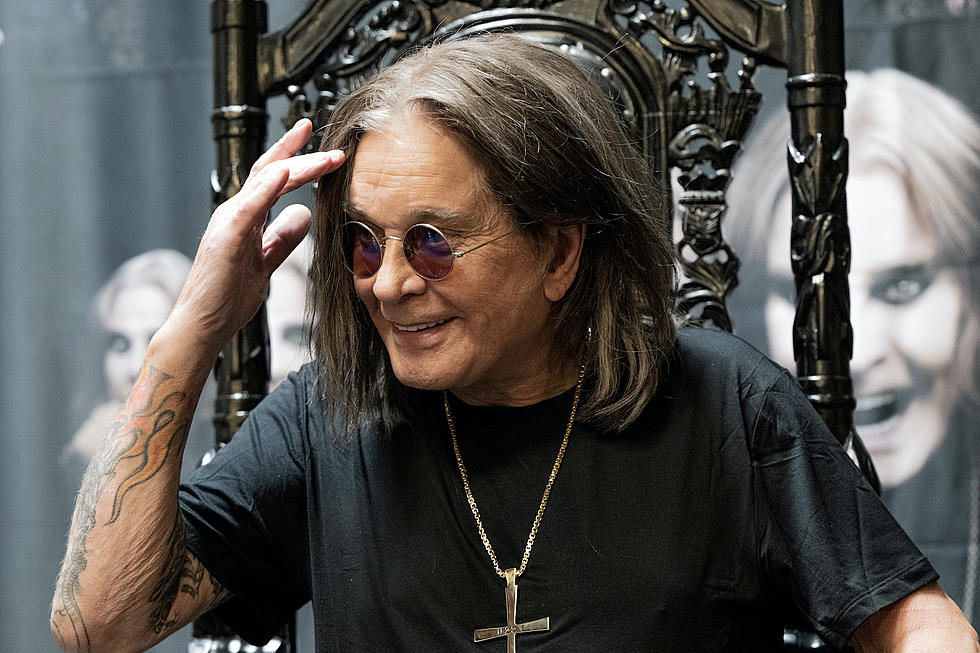 Ozzy Osbourne Gives Health Update After Canceling His Power Trip Performance
Scott Dudelson, Getty Images
Ozzy Osbourne has shed more light on why he canceled his scheduled concert appearance at this October's inaugural Power Trip Festival, where the heavy metal "Prince of Darkness" was due to perform in Indio, California, alongside a headlining roster that includes Metallica, AC/DC and Guns N' Roses.
In a statement issued by Osbourne earlier this month, the 74-year-old metal singer, who has struggled with health issues, explained that he was just not ready to perform yet.
"I am much too proud to have the first show that I do in nearly five years be half-assed," he said in a statement that emerged on July 10.
READ MORE: Ozzy Osbourne Photographer Remembers Difficult 'Bark at the Moon' Shoot
Never one to shy away from the details, Osbourne added more to that when he talked about his health in a new update on his Sirius XM channel, Ozzy's Boneyard. Watch the clip down below.
Ozzy Gives Health Update
As part of a new "Ozzy Speaks" segment on Ozzy's Boneyard, per Revolver, Osbourne told co-host Billy Morrison that he recently had a blood clot filter removed from one of his arteries.
"When I had the blood clots in my legs, they put a filter in your artery to stop the blood clots going to your heart and your brain," Osbourne says. "It sounds worse than it is."
He continues, "So, on Monday, I went to have it removed. The blood clots have jammed you all up. It's just disappointment after disappointment."
Osbourne adds, "Just get this thing fucking done so I can go get on with my life."
READ MORE: 2023 Rock + Metal Fest Guide
In the same chat, the metal legend lamented his ability to produce a vein for medical procedures.
"So, they put a thing down there in my neck, straight down to my groin," Osbourne shares. "Yeah, but they can't even find a vein on me."
Last year, Ozzy released the Grammy-winning album Patient Number 9. But at the start of 2023, he said his touring days "have ended" when he canceled his entire scheduled 2023 tour and appeared to announce his retirement from touring.
Judas Priest are now scheduled to take the place of Ozzy at Power Trip on Saturday, Oct. 7.
Ozzy Osbourne Update - July 2023
Rock and Metal Band Fanbase Names + Where They Came From
The names of some of the biggest rock and metal fanbases, and their origins.
More From Big Stack 103.9