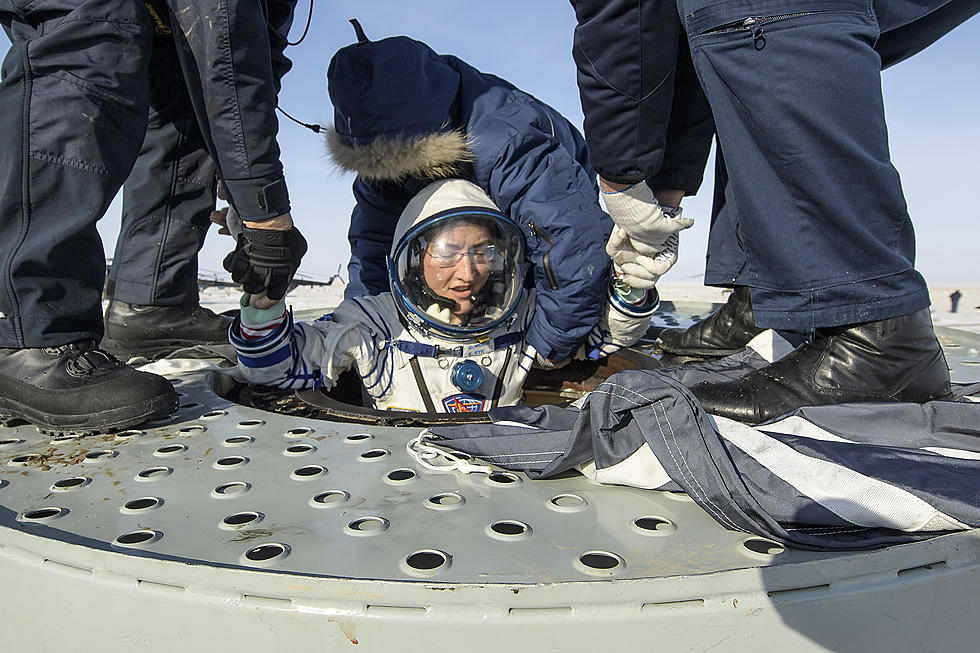 Montana Astronaut to Make History Again in Upcoming Lunar Mission
NASA via Getty Images
If you haven't heard about our fellow Montanan, and astronaut, Christina Koch, you probably should. Christina continues to make history as an astronaut. Prior to the pandemic, Christina broke the record for the longest time spent in space by a female. She was living in the ISS for a total of 328 days. That is a long time to be away from your family. Especially the "puppers." Check out the adorable homecoming video, when Christina reunited with her dog.
We all wonder what it is like in space. I bet we all would be curious to feel what it is like to be totally weightless. I imagine what it would feel like to look at Earth from miles away. But, much like Las Vegas, I feel space would be something that is only fun for a couple of days. Now, imagine being completely weightless, in an apartment the size of a VW Bug. And living in that confined space for almost an entire year. That is what Christina Koch did back in March 2019.
After 328 days at the International Space Station, Koch returned to our little blue planet. Setting the record for most consecutive days spent in space by a woman.
Now, Christina is set to make history yet again. This time as the first woman to be part of a mission to the moon. That's right! For the first time since the 70s, NASA is sending astronauts to the moon.
According to Hailey Monaco of KTVQ News
NASA's Artemis II mission is set to launch in 2024 and will be the first mission to send a crew to the moon's vicinity since 1972. Of the four members selected to be on the Orion spacecraft, Christina Koch will make history as the first woman on a lunar mission. Victor Glover, the pilot selected for the mission, will also be making history as the first black astronaut on a lunar mission.
Christina lived in Livingston, Montana, before she moved closer to the space program in Houston, TX in 2013.
11 Montana Born Professional Athletes
15 Montana T-Shirts to Wear and Show Your Montana Pride
Whether you're looking for humor or a great design, wearing t-shirts that celebrate Montana is a surefire way to show your love for the state.
More From Big Stack 103.9