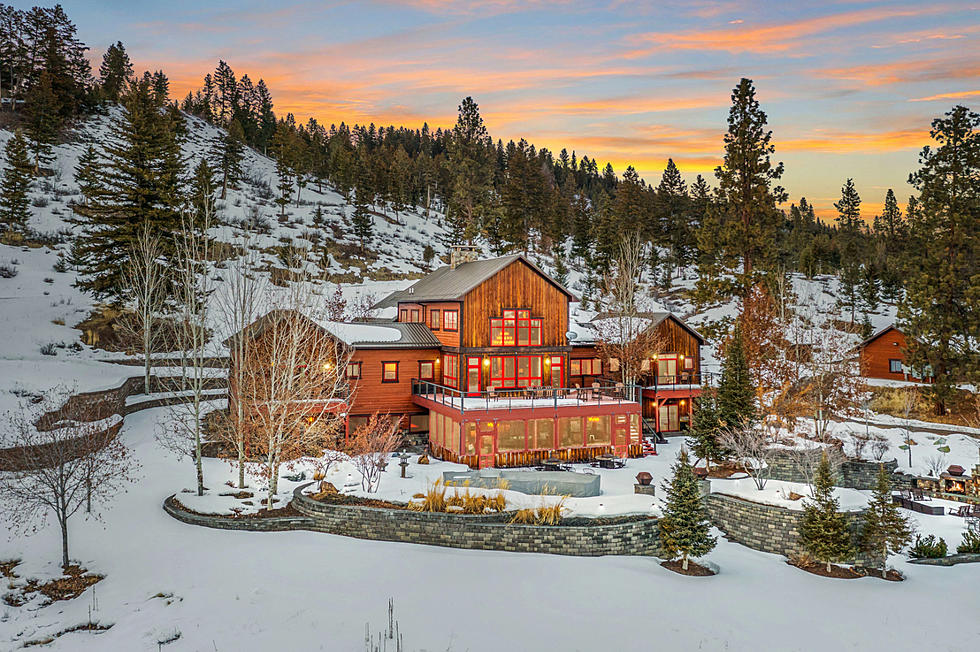 This 4,800 Acre Montana Ranch Costs $25 Million
Photo; www.fiverangesranch.com, The Agency
There are "trophy ranches" and then there are Trophy Ranches. Absolutely spectacular properties that offer the lucky owner their own little slice of self-contained Rocky Mountain heaven.
Yet while many of those ranches come with a lot of sagebrush in the bargain, one exclusive Western Montana property offers more native vegetation of the vertical type, surrounded by towering forest a few minutes east of Missoula near Drummond.
Welcome to the Five Ranges Ranch, which is now on the market for $25 million.
Unlike a lot of the big ranches spread across the open country east of the Divide, or even in the widespread locations in Southwest Montana, the Five Ranges Ranch looks like the perfect "pocket paradise".
The project description from The Agency in Bozeman notes the ranch extends from the banks of the Clark Fork River to the "tops of the Garnet Range" with "shimmering views to the South and West from nearly all angles." That offers a very special range of diversity in what the website notes is a "checkerboard layout", allowing for exploration and enjoyment of the adjacent public lands, which is this area would include National Forest and also some BLM tracts.
But the Five Ranges Ranch isn't just about the outdoors
With big property, comes big indoor space too and the Five Ranges Ranch includes an 8,510-foot main lodge with two main spaces for living, and a third level called the "Sky Lounge", which promises "towering views of the Pintlar Mountains".
There's the hand-built rock fireplace you'd expect and the kind of floor-to-ceiling windows that would freak me out every time a bird flew by. There's the "Clark Bar", a game room a "hand-crafted white oak and persimmon wood Hellgate Bar" and even a "country club style locker room", with over 5,000 square feet of covered patio and outdoor entertainment space.
I
f you want to escape the guests when they get boring, retire to the library or go off to contemplate your empire in front of the "curved, backlit 3form resin waterfall backed bar."
Yeah, three bars.
If you don't want to give up the toys and hobbies, there's a 6,000-square-foot spot and apartments for visiting relatives who won't ever leave. And yes, a nearby 18-hole golf course and a shooting range.
The only problem with the Five Ranges Ranch? You'll never leave to see the REST of Montana.
Get To Know These Excellent Montana Towns On A First Name Basis
These Montana towns have names that you would expect to find more often in a phone book than located on a map.
More From Big Stack 103.9