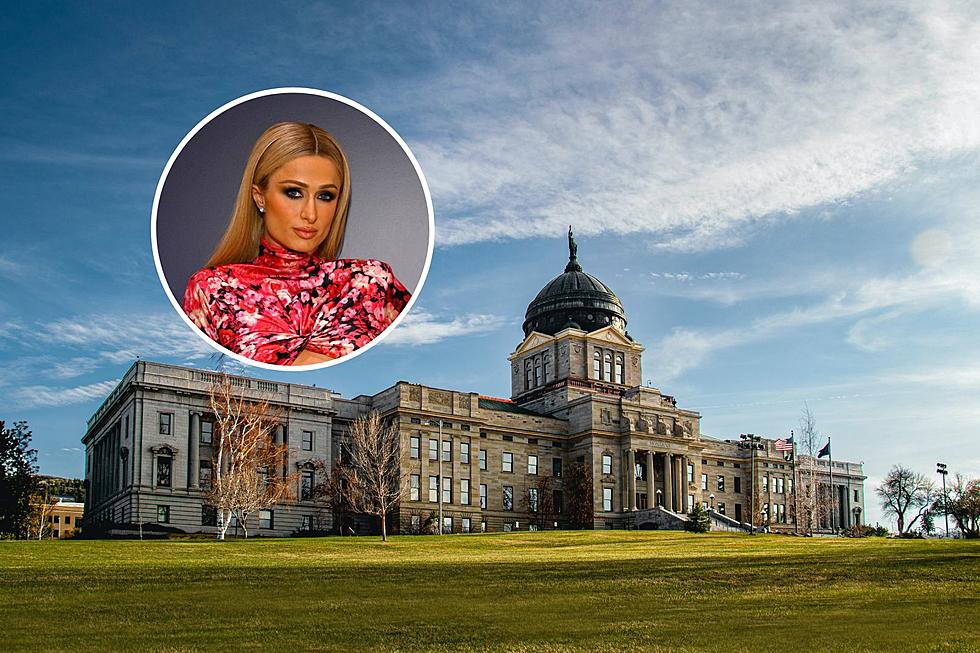 Montana Lawmaker Clashes With Celebrity Paris Hilton Over HB 218
File photo: by Steven Cordes on Unsplash ; Hilton: Photo by John Sciulli/Getty Images for Gucci
(The following story contains personal opinions expressed by Montana State Senator Brad Molnar.)
Republican Montana State Senator Brad Molnar, representing District 28 in Laurel, issued a scathing op-ed this week taking the Montana Legislature to task for passing what Molnar termed 'the worst bill of the session', namely House Bill 218.
The language of the bill states 'an act generally revising laws related to private alternative adolescent residential or outdoor programs; providing additional requirements for licensure; increasing the frequency of onsite inspections by the department of public health and human services; providing rulemaking authority; and amending sections 52-2-805 and 52-2-810, mca. (Montana Code Annotated) "
Among the proponents of the bill was actress and model Paris Hilton, who testified that she had spent time in one of the programs in Montana, and stated in a tweet:
'I experienced institutional child abuse and neglect in Montana in my time in the 'Troubled Teen Industry' and it is devastating that 20 years later, the issue has not been resolved.'
State Senator Molnar reacted to Hilton's tweets and her in-person testimony.
"When House Bill 218 came over to the Senate, it had so many bizarre things in it," began Molnar. "Signs by telephones had to be a certain size; that you couldn't tickle a patient; can't have illicit sex with them (which is illegal anyway), and that the facility can only treat people within the scope of their licensure, which is already the law. This thing was eight pages of crap."
Molnar said because of Hilton's star power, he said the committee meetings became ugly.
"In between (committee meetings) Paris Hilton had two Zoom meetings with people", he said. "All the legislators that were interested; emails from her friends, texts were going out that became national in scope stating that she was the great savior against child abuse, and everybody that opposed her was in favor of child abuse; it got ugly."
One of Molnar's friends attended the Zoom meetings with Hilton and provided his opinion of her appearances.
"I'm talking with John Esp this morning, and he chairs Finance and Claims, and I told him that my op-ed got written," he said. "I just sent it out yesterday at 10:00 a.m. and already it's here. It's pretty hot stuff. And he said, 'I attended both Zoom meetings', and so I asked 'what do you think'? He said 'she is a master manipulator. It's plain to see that she's been in trouble as a kid and floundered around and survived that way and four times went into treatment'. He said, 'all of those people learn how to manipulate the guards and everybody else'. And he said 'it's plain that she's good at it.'"
Molnar said the legislature was dealing with a subject it knows nothing about and that the passage of HB 218 will have tragic consequences.
KGVO encourages anyone interested in hearing and seeing further testimony on HB 218 to visit the Montana Legislature's website.
LOOK: States with the most people earning $1 million or more
LOOK: Explore the iconic buildings from every state
From colonial homesteads to mansions by the ocean, iconic buildings define every state in the country. Stacker compiled this list of notable examples from historic and government reports and news articles.
More From Big Stack 103.9