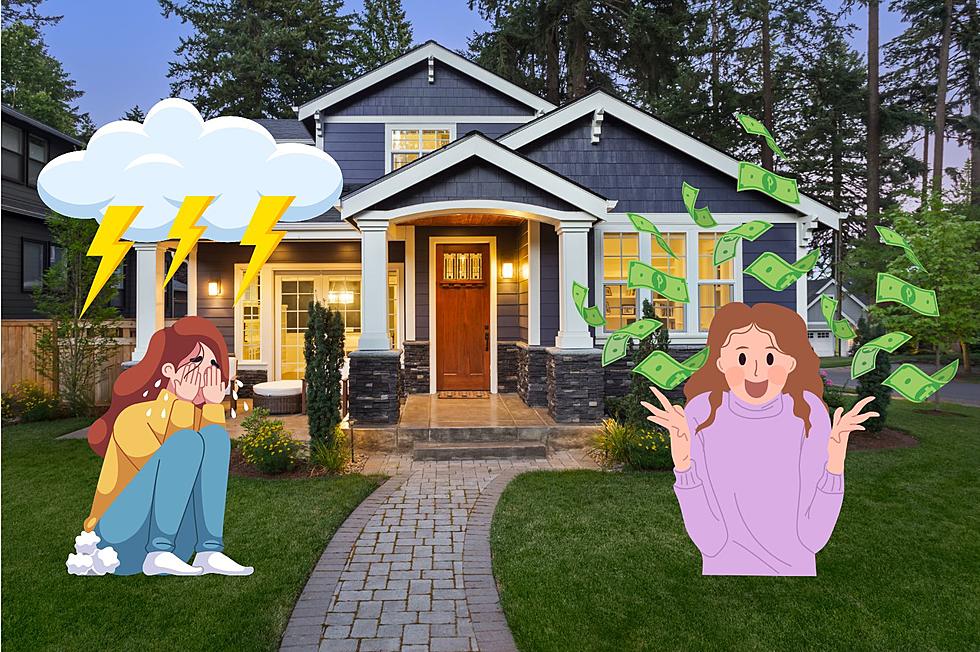 What Do Montanans Consider Affordable When It Comes To Housing?
Canva
Over the last several years, many folks have decided to move to Montana which has resulted in home and rental prices skyrocketing.  So much so that many locals can no longer afford to buy a home.  This, of course, has caused much resentment and has also resulted in folks who were born and raised here leaving to live someplace more affordable.
This subject isn't new and has been discussed over and over, but now we are starting to see some action taking place.  There are efforts being made to provide more "affordable homes" across the state, which will no doubt be welcomed by many, but it does leave one question.
What do Montanans consider to be affordable when it comes to the cost of a home?
Let's look at Bozeman for an example.  Bozeman is the third largest city in the state and no doubt the most expensive to live in. While home prices have come down a little, the average median price of a single-family home is still over 800 thousand dollars according to our friends at Bozeman Real Estate Group.
Doing a little math and with the help of Google, the monthly mortgage payment on an 800-thousand-dollar home would run a little over 5000 a month on a 30-year fixed mortgage with a 7 percent interest rate.  The truth is, most Montanans can't afford that, especially when you figure in the fact that the average Montana household income is 82,000 a year.
So, by those numbers using a basic mortgage calculator, an affordable home in Montana should be right around 310 thousand dollars with 60 thousand down. With that price point, I went to Zillow and did a few searches.
In Billings, there are multiple options with that budget, however, many of them are mobile homes or townhomes that could use some updates.  In Bozeman, that budget will either buy you a plot of land to build a house, or a mobile home on a piece of property that you don't own. In Missoula, it's more of the same.  You can either buy land to build, or you can purchase a used mobile home.
Once again, what do we as Montanans consider affordable?  What is a price point that you think is fair? How are people supposed to buy a home or rent a place when their salaries don't allow it?
Let us know by sending us a message on our radio station app.
Check Out These 4 Amazing Bozeman Properties
Bozeman has its fair share of impressive homes. From rustic cabin to sleek modern, you are certainly likely to find something that suits your style. The question, of course, is can you afford it once you find it?
With the median single-family home price right around 865 thousand dollars, it might be hard to get into the home of your dreams.
However, for those of you with a big bank account, or if you just enjoy looking at top-end properties, we have 4 amazing homes for sale in the Bozeman area that you have to check out. From incredible views to amazing kitchens, check out these jaw-dropping homes.
LOOK: The 25 least expensive states to live in
Want A Montana Dream Home? This One Will Cost You 30 Million.
Montana has beautiful homes throughout the state, however, Montana is also home to one of the most exclusive gated communities in the world, the infamous Yellowstone Club. Properties are limited, so that means they're very sought after and expensive. Hence, why many of the Yellowstone Club's residents are often A-List celebrities, athletes, and some of the richest people in the world.
Check out this stunning 7 bed/7 full bath Montana home located on 3 acres located in the Yellowstone Club.
More From Big Stack 103.9