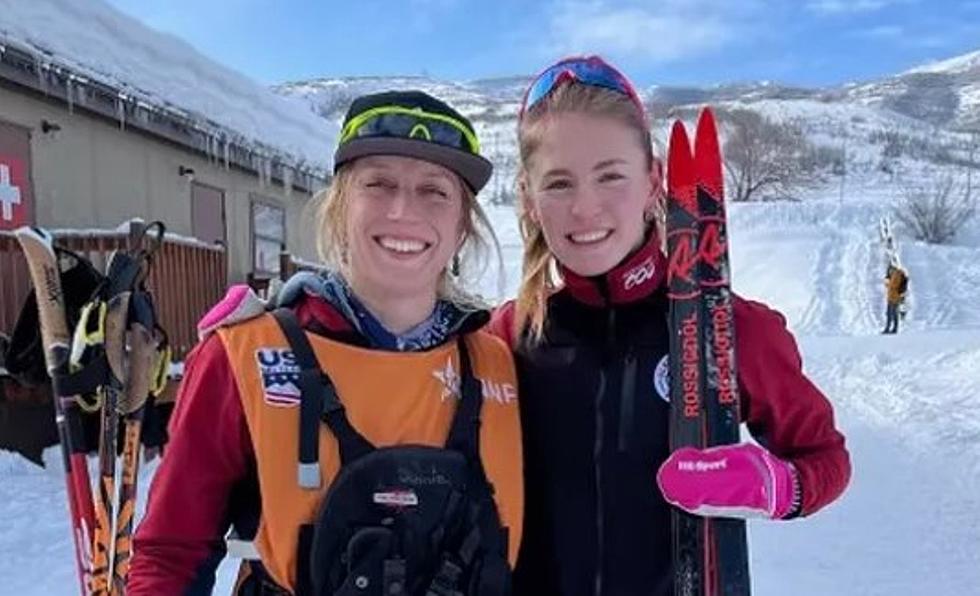 Two Montana Teens Rocking Nordic Jr. Nationals Ski Competitions
Image courtesy of gofundme
Lots of powder and lots of recognition this year for a couple of Montana high school skiing standouts.
Montana ski areas have been enjoying a banner year. And two teens from the Flathead Valley are enjoying plenty of success, too, qualifying for the Nordic Ski Junior Nationals in Alaska!
Findley Dezzani, a freshman from Columbia Falls, and Maeve Ingelfinger, a junior from Whitefish, will both represent Glacier Nordic Ski Team and the US Inter-mountain Region at the competition in Fairbanks. Judging by what these gals had to go through to get there, they don't make it easy.
Findley says she has been dreaming of this opportunity for two years. Last winter, she gained racing experience by competing at local races and placed first in the Montana Cup for U16 women. From there, after a summer and fall of hard training, it was off to three Junior National Qualifier races out of state, where she raced against girls her age from Montana and 7 other states.
At these races, Findley had six chances to accumulate enough points to qualify for Junior Nationals. Only eleven girls in her age group qualified for the Junior Nationals team, and she was one of them.
Maeve experienced success last year at Junior Nationals, held in Minneapolis and qualified again this year to represent the Intermountain Division for the Fairbanks events. She says she gained valuable experience and had an amazing time racing and making friends.
Maeve made it onto the podium twice and is striving for similar results in Alaska. This year, she traveled out of Montana for three qualifying races where she raced against U18 and U20 women from across the Western United States to earn the top qualification spot in her division.
The Junior Nationals events have been far away and costly, but none compare to the Fairbanks competition. For communities that live in the shadow of Whitefish Mountain, skiing is a passion, and the show of support from the area's residents has been phenomenal. See for yourself on both Finley's and Maeve's GoFundMe pages.
Not that more support wouldn't be appreciated, but it's obvious that friends, family and fans have really rallied so far. Maybe you will be moved to do the same.
Splash! Photos from the 2023 Polar Plunge in Missoula
It was a beautiful day for a dip and to support Special Olympics of Montana!
11 Montana Born Professional Athletes
More From Big Stack 103.9