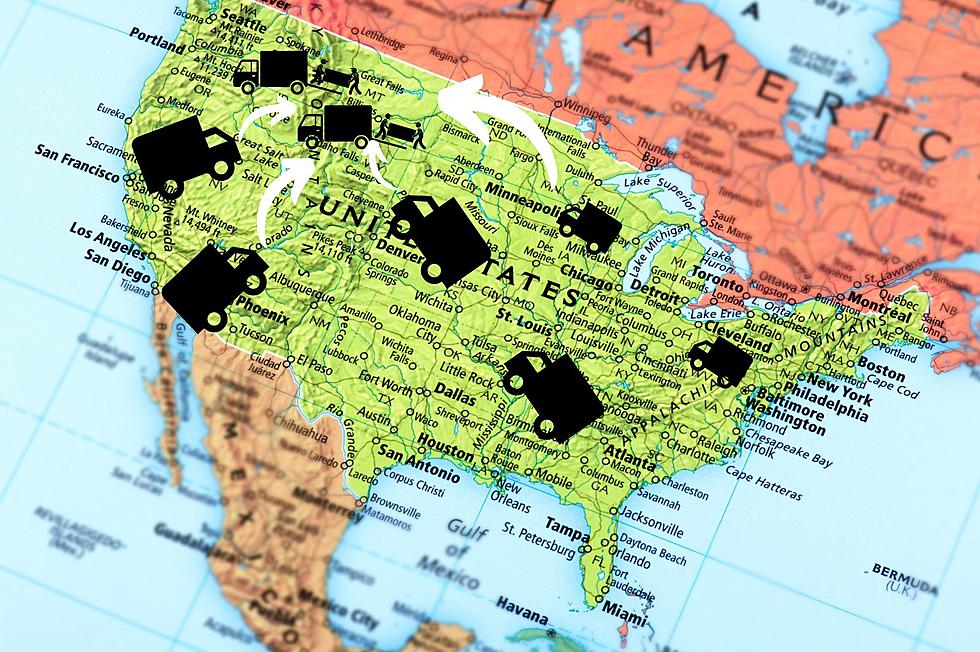 New Data Shows Montana Near The Top For Fastest Growing States.
Canva
I've mentioned several times what I like to call the "Montana Migration".
Folks from all over the United States are moving to The Treasure State and living our their Montana dream.  Now, this isn't new, it's been happening for decades, but what is new is the number of people is increasing at a pretty rapid pace.
One of the biggest factors in the last few years has been the outbreak of Covid-19 and the pandemic that followed.  For whatever reason, the idea of living in Montana appealed to a whole lot of people, especially those that have the ability to work remotely.
Having said all of that, it won't come as a big surprise to most Montanans that we are one of the fastest-growing states in the nation.  In fact, Montana, along with our neighbor Idaho, plus Flordia led the nation in growth from 2020 through 2022.
But here's the most interesting part, it's not so much that people are moving to Montana, it's where they're moving.
Most of us would assume it's to place like Billings, Bozeman, or Missoula, however, that's not the case.  At least not according to data from Axios. Looking at the data it appears that Yellowstone Country (Billings) had a growth of 2.8 percent, Gallatin County (Bozeman) had a growth of 4.4 percent, and Missoula County (Missoula) had a growth of  2.3 percent.
So where is everyone moving to?
The Montana county with the biggest increase in population from 2020 to 2022 was Broadwater County with a percentage of 13.7 percent.  Other countries with large increases include Jefferson, Madison, Musselshell, Carbon, Granite, Ravalli, Sanders, Flathead, Lincoln, and Mineral Counties.
In fact, according to the map, the whole corner of northwest Montana seems to be booming.
With housing so expensive in both Bozeman and Missoula, it would make sense that the counties surrounding those areas would see an increase in population, and that seems to be what we're seeing to an extent. It looks like people are buying property and deciding to commute to some of these locations.
The question for many Montanans is how long can we expect this record growth? That seems to be a question that no one is quite sure of.
One Of A Kind 39 Million Dollar Montana Home Is For Sale. Check It Out
This home is at 295 Cobble Creek, Bozeman, MT. You can check out the listing on Zillow or Montanalifere.com. The property is listed by Mike Schlauch and Vivian Yoon, PureWest Christie's Bozeman.
The Best Roadside Stops Between Bozeman And Missoula Montana
Taking a road trip between Bozeman and Missoula? Here are some great places to check out along the way.
Vintage Photos Of Montana
It's hard to imagine what Yellowstone National Park would look like in black and white. We are so used to seeing the colors that make it one of America's favorite travel destinations. Jezel Doughert's grandmother passed away and like many of us do, she spent hours going through years and years of history, from old yearbooks to news clippings, to pictures. Jezel sent me a piece of history that, if not for her, I wouldn't be able to share with you.
More From Big Stack 103.9