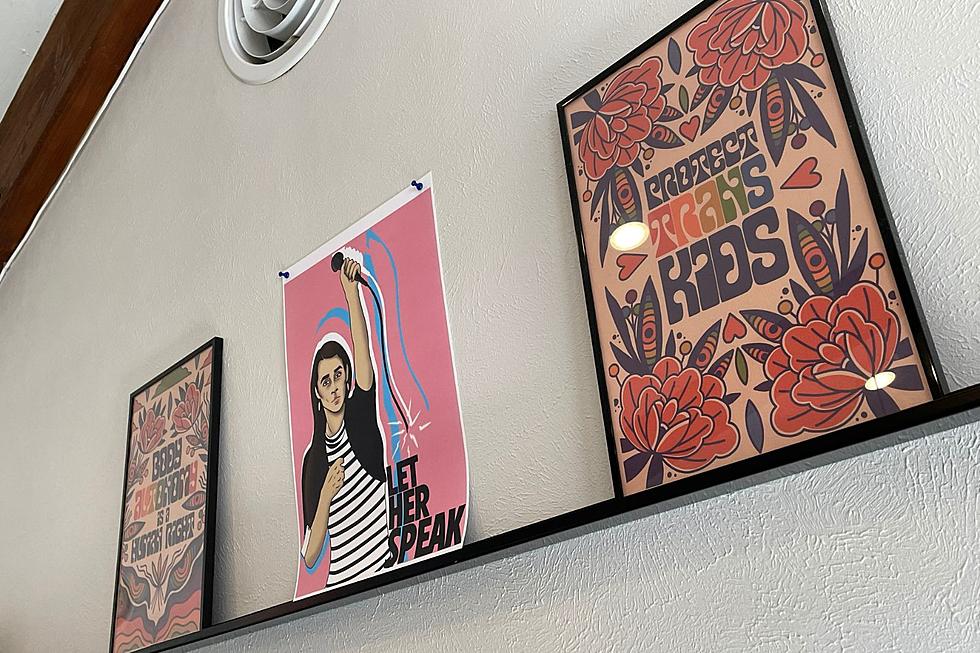 How the Montana GOP Turned Zooey Zephyr Into a Rockstar
Photo credit: Eric Warren
I can't think of any member of the Montana House of Representatives that has received as much attention as Zooey Zephyr, who was sworn into office this year. How did this happen?
To speak out against Montana's Senate Bill 99, which bans gender-affirming care for minors, Zephyr made the provocative statement during a floor debate, "I hope the next time there's an invocation, when you bow your heads in prayer, you see the blood on your hands." As a response, the House of Representatives voted to discipline her by banning her "from attending or speaking during any floor sessions" according to this article from KGVO.
This controversy has attracted a lot of attention to Zephyr, who has quickly become a symbol for those fighting for trans rights. Here's a few examples of when people treated Zooey Zephyr like a rockstar:
Signatures
Over 3,200 Montanans signed a petition advocating on behalf of her. A paper with that many signatures on it is impressively long, there's a video of it being unraveled in this article here.
Protests
Several people protested against the silencing of Zephyr in the gallery of the Montana House which resulted in the arrest of at least 7 according to this article by the Missoula Current.
Media Attention
Though silenced at floor sessions, elsewhere Zephyr's platform has grown bigger than ever. She's been interviewed by media outlets such as ABC, MSNBC and CNN, a video of her CNN interview is below:
Artwork
If you search on Instagram under the hashtag #zooeyzephyr you'll find artwork people were inspired to create. In Missoula's Drum Coffee, there's a piece of artwork hanging on their walls as a show of support.
10 Helpful Ways to Conserve Water in Montana
Looking for ways to limit your personal water use and conserve water in Montana? Here are a few helpful tips.
30 Things Not Accepted at Montana Goodwills
You can donate just about anything to Goodwill. Here are 30 you can't.
More From Big Stack 103.9