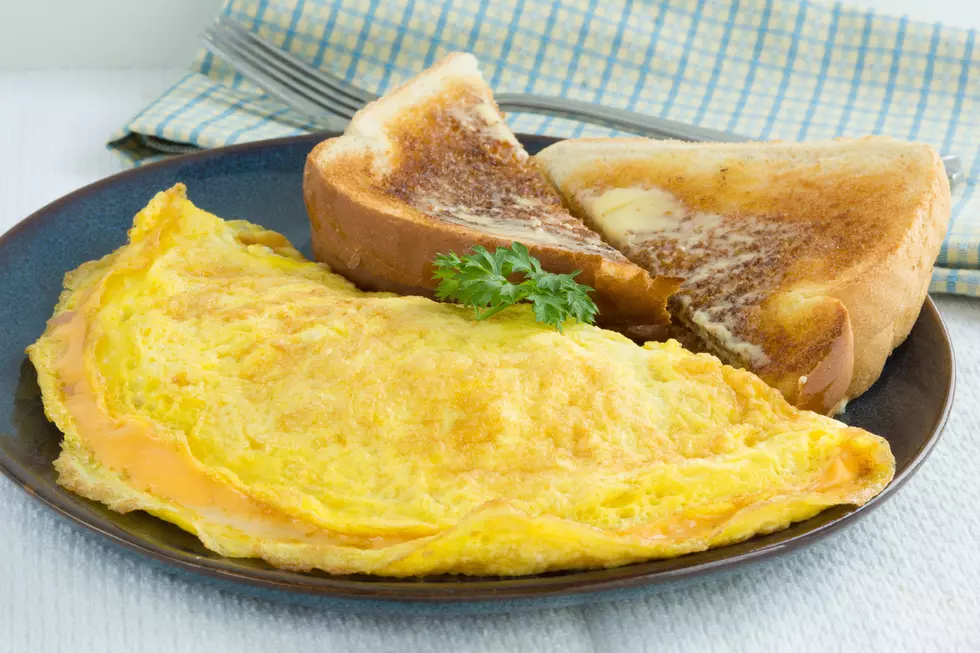 5 best places to grab an omelette in Great Falls, Montana.
ilamartru
Imagine you are in Great Falls, MT and you need something to eat, it may be breakfast time, it might not be, but you are hankering for some breakfast food and you haven't a care of what time it is.
How about a nice, fluffy omelette? One can not go wrong with this culinary marvel of perfection served with anything you want stuffed inside, it's like a an edible blankie for all your favorite meats and veggies.

There's lots of places to grab an omelette, I bet you can name 3 right off the top of your head. I'm also betting that one of those is Denny's.
I picked five top notch places in town that are both local and delicious. You may of heard of their legendary breakfast food, but have you had an omelette from them?
Here they are in no specific order.
---
Double Barrel Coffee House Cafe
Their garbage omelette boasts 8 eggs and is served with their homemade biscuits. Head here with a ravenous appetite, you're gonna need it.
---
A&K Diner
This diner is fairly new on the street and my wife and decided to have breakfast there. She got the an amazing omelette from there HUGE omelette menu and loved it. Get there and try one, but hurry, they close in the afternoon around 3.
---
Clark and Lewie's at the O'Haire Motor Inn
Clark and Lewie's has great omelette menu including a mean western omelette. Get in there quick on the weekends because seats fill up fast.
---
Brian's Top Notch Cafe
Brian's 3 egg omelette will have you raving about this place for weeks. Just like A&K, Brian's closes early after lunch. Try not to sleep in.
---
Tracy's Family Restaurant
Last, but certainly not least is Tracy's. They are a town favorite and they serve breakfast all day. Tracy's has an awesome omelette menu including the garbage omelette that as they say has everything but the kitchen sink.
Let us know what your favorite place to get an omelette is in social media comments!
Good Pub Feeds in Great Falls
Bars in town that have the best and most expedient lunches
More From Big Stack 103.9