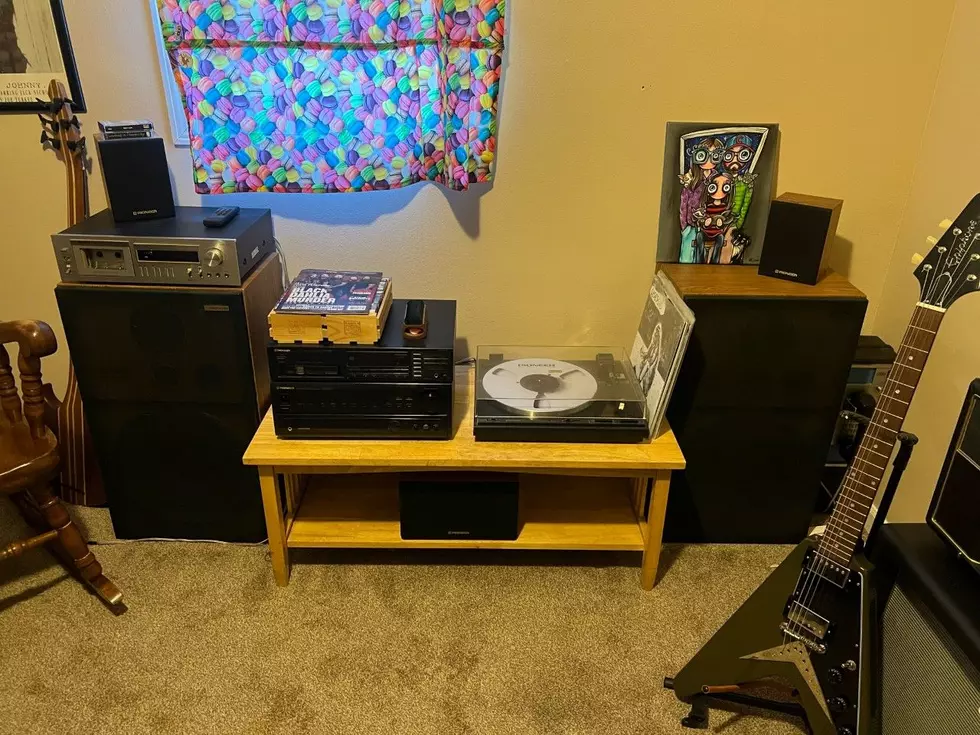 Field Trip Time!: Big Billy's Record Collection Edition (PHOTOS)
Big Biily
I've been collecting records for more than half my life. The good, the bad, and the ugly even when I BARELY had a place to call home. My home was in the music I listened to constantly. When I go on vacation, my wife, friends, and family can attest to my infatuation on how I need to find the local, dusty, tucked away record shop in any town I visit or live.
Here in the Electric City, there isn't much for record shops anymore. There used to be CD's N Things, Blue Moon Music, CD Warehouse and even a Hastings before it's untimely demise. When I was a child, I was lucky to have parents that were very music-eccentric and taught me there was a whole world out there for one to listen to and especially my father catered to all that by bringing me with him on trips to the record store. Walls of CD's, records, tapes all at my disposal and all the time in the world to listen to them. Now in my fathers old age I'm now getting pieces of his stacked collection, and I couldn't be happier.
Collecting Vinyl for me, started when I was a junior in high school. Vinyl started to be pressed in high volume again and I went to this shop downtown called The Flatspot. All the punk and underground record I could think of were there and I used the money from my first job at McDonald's to pay for it all. One day my Uncle Russell randomly knocked on my door with over 200 hundred Punk, Metal, Prog and Jazz records and told me they were all now mine. He collected all these by heading into record stores blindly and picking up what he liked and perusing import catalogs to find new and cool stuff. At the time it was so overwhelming for me that it took me the next 5 years to get through all of it. Some I knew, a lot I didn't, but it all was amazing. This sparked an over 20 year obsession that still burns today in my heart, and I'm here to celebrate and share some of my collection with you.
Thank You and Enjoy.
Drop us a line on social media, what's your favorite in your collection?
Big Billy's Record Collection
A nice dive into my personal collection and my setup.
More From Big Stack 103.9