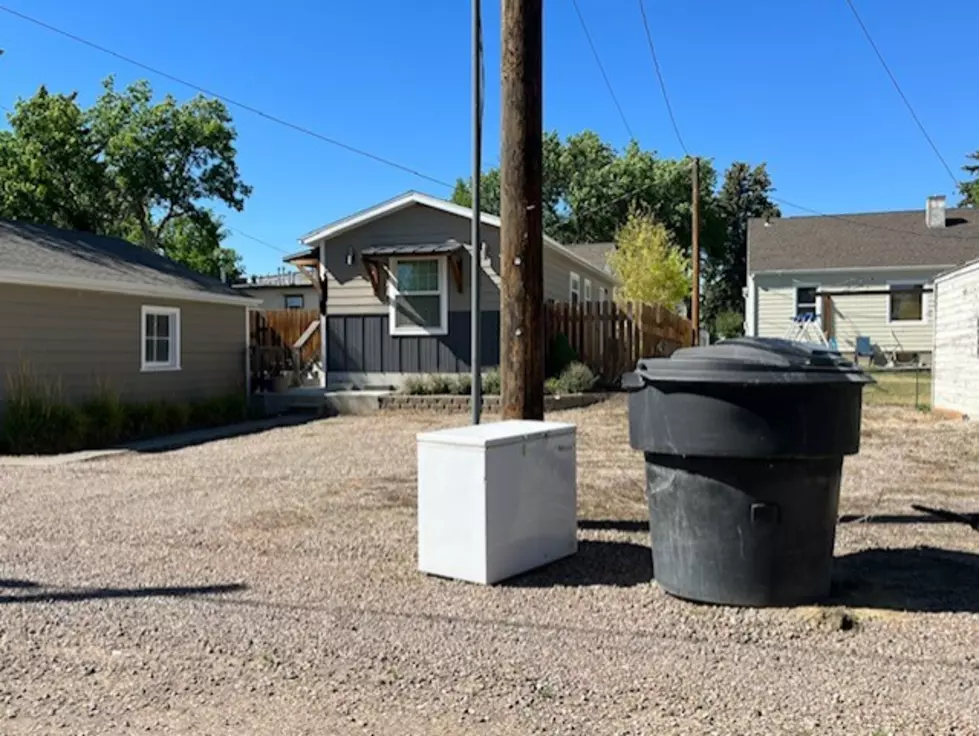 Is this where appliances go after they die?
Tammie Toren
I rent an amazing little house.  It's less than 10 years old, my landlords are attentive yet they leave me alone and my neighbors seem pretty cool.
There's just this one thing.  I think my alley has become Appliance Death Valley.
First, I want to be clear that I don't blame this appliance trash dump on the City of Great Falls or the people who collect trash.
This strange appliance dumping just started a little over a month ago. Kudos for taking the doors off the refrigerators before dumping them in the alley.  It's nice to know that just because you randomly expect people to take care of your trash, you DO take care to NOT kill children.  Good on you.
The freezer that's directly in front of my home smells like there's something dead in there, and I can't bring myself to open it.  Seriously, I'm scared of what's in there. What if I open it and it's a body?  Is it just rotting meat that permanently damaged the freezer?  Is it where they put Jimmy Hoffa?  I just can't with this freezer.
What can you do?
Contact the city and have them come dispose of your appliances you don't want or use anymore.  Sure there are rules involved, and a little bit of cash, but isn't that almost anything? You can also donate to one of several places that help out others in Great Falls.  It's a lot cooler and less embarrassing than having Great Falls' smarmiest DJ make our alley famous because you can't be bothered to be a good neighbor.
More From Big Stack 103.9