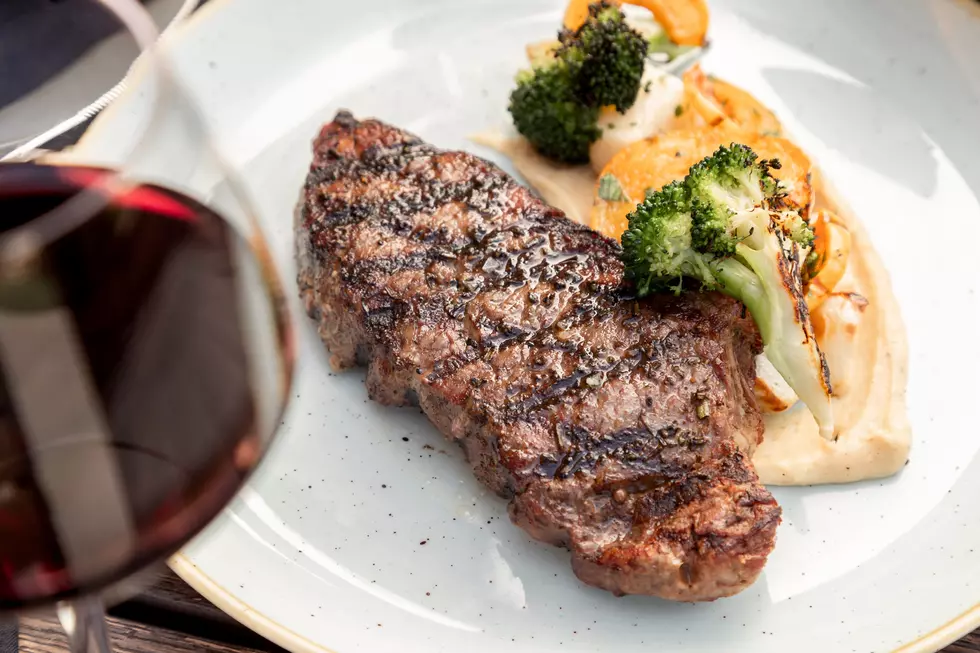 One of Montana's Oldest Steakhouses Will Reopen Soon
Photo by Clark Douglas via Unsplash
This restaurant is a piece of Montana's history, and we are excited to see some good news about it. 
In September 2021, the LaHood Park Steakhouse in Cardwell, Montana was destroyed by a fire. The steakhouse was a huge part of the community, and a favorite for many locals. Since the fire, the owners have been carrying out their plans to rebuild and reopen. Now, the time is finally here.
NBC Montana reports that the LaHood Park Steakhouse plans to reopen its doors before the end of the year. The owner rebuilt with the help of his son and has high hopes for the new place. 
The report says the steakhouse will feature pure Angus beef, some seafood dishes, and possibly some pasta dishes. The LaHood Park Steakhouse was established way back in 1928 and is one of the oldest restaurants in the state. 
Though I haven't had the chance to visit the LaHood Park Steakhouse, I've always wanted to stop by the place that so many locals have made part of their traditions.  
We're excited at the good news, and wish LaHood Park Steakhouse the best in their new endeavors. I'll have to finally pay them a visit once they reopen.
If they end up opening before the end of the year, the grand reopening might be the perfect place to hit up for New Year's Eve. Drinks, steak, and the revival of a community favorite sounds like a great way to celebrate.
10 Best Steakhouses in Montana
If you live in Montana, you have to love a good steak dinner now and then. Luckily, here in Montana, we have steakhouses that spread far and wide throughout the state. If you are traveling through Montana or vacationing around the state, give one of these places a try.
Ten Possible Michelin Star Restaurants in Montana
Does Montana deserve a Michelin Star restaurant? Absolutely. Do we have one. No! But these Montana favorites are definitely deserving of consideration.
Want Ribs? 20 BBQ Restaurants in Montana To Help Your Hunger
Montana's got great barbecue of every style, variety, and flavor. These BBQ restaurants will absolutely hit the spot - if you can try them all!
More From Big Stack 103.9